Twins born for the couple from Portugal!
M.F.S.M and M.D.N.S. became parents just before the New Year celebrations in Ukraine. Their surrogate mother worked hard on delivery, and everything went well. Both the boy and the girl were born healthy and really cute, see for yourself ;)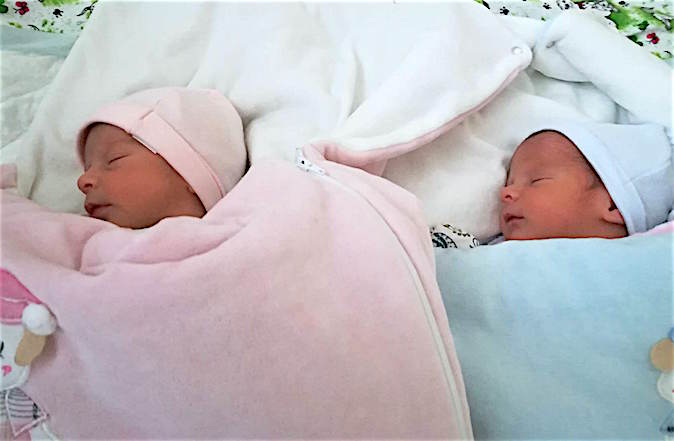 Our whole team says it was a real pleasure working with the couple, so shiny and positive and cooperative they were along the way of their journey. Such couples are like beams of sunshine, and when working with them we always feel lots of energy and lots of satisfaction.
Best wishes from our team and lots of happiness to the newly-made family!
Love,
Daryna, Marina and all Successful Parents Team